A few photographs of the walk and the graveside ceremony:
...
At West Halse (RS) and the Old Cob Wall (RS)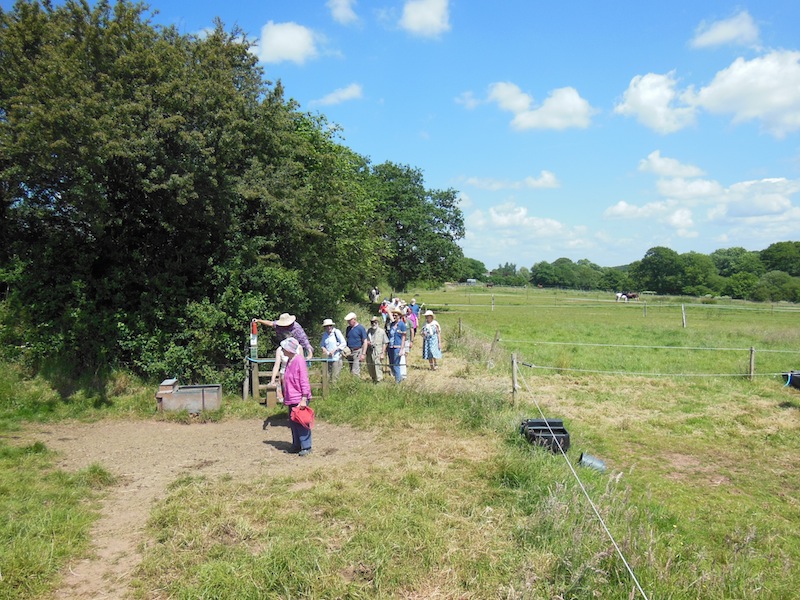 ...
Walk from West Halse to Cicely's grave (JS) and gathering for the ceremony (JS)

Welcome from Reverend Prebendary Anthony Geering (BM)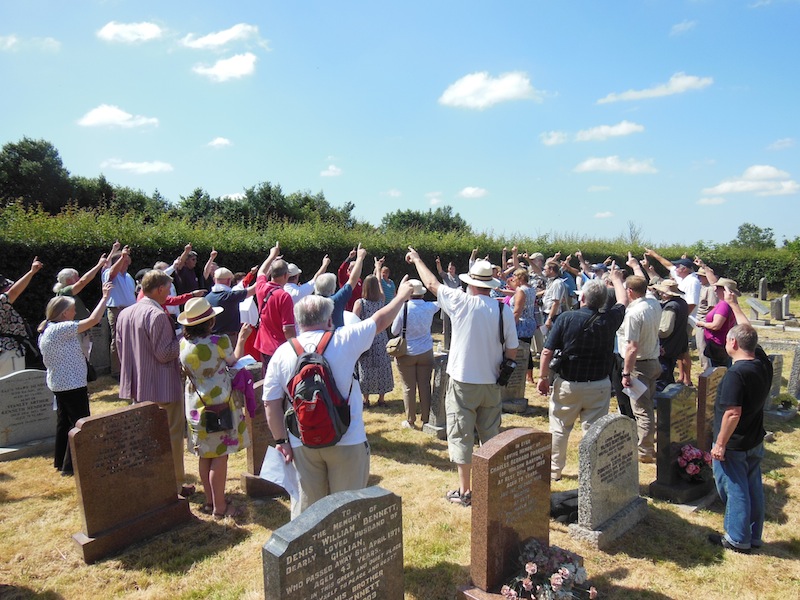 ...
The Caim (JS) and The Clipping (JS)
...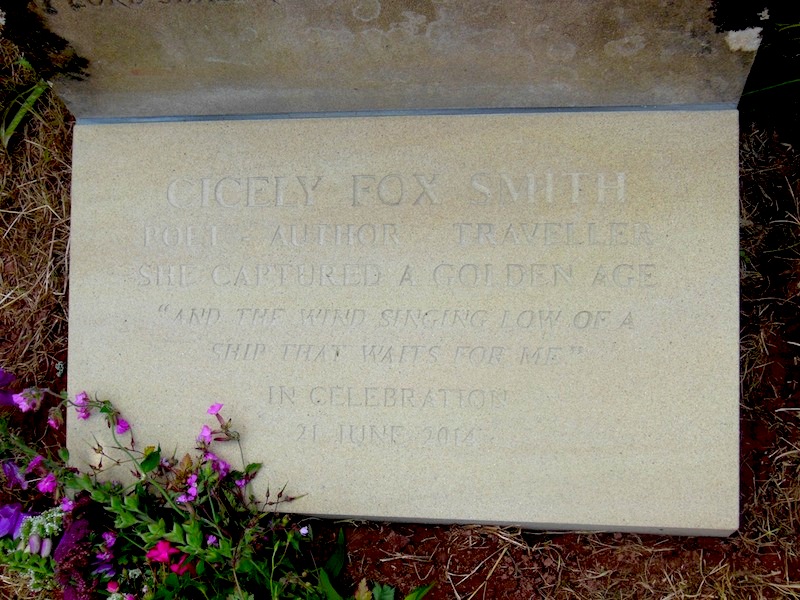 Devon flag with Celebrating Cicely logo, ready for unveiling (BM) and flowers from West Halse laid on the commemorative stone (JS)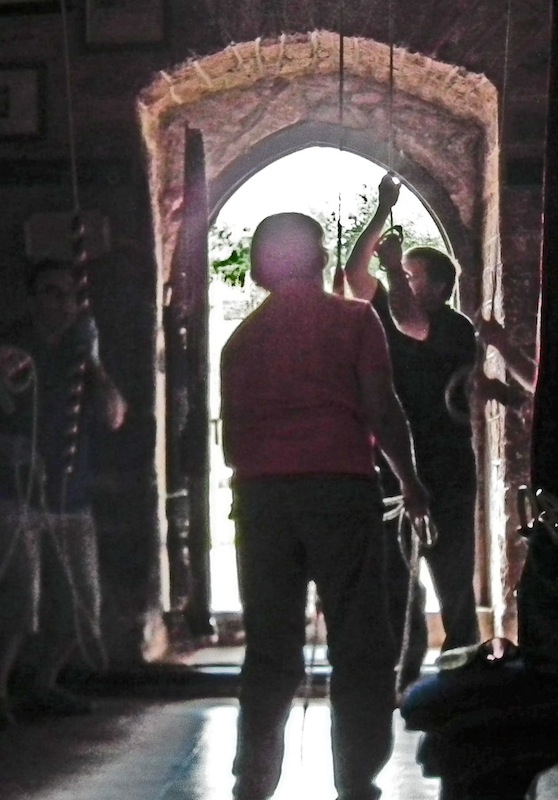 ...
The bells ring out (RS) from St Bartholomew's Church (JS)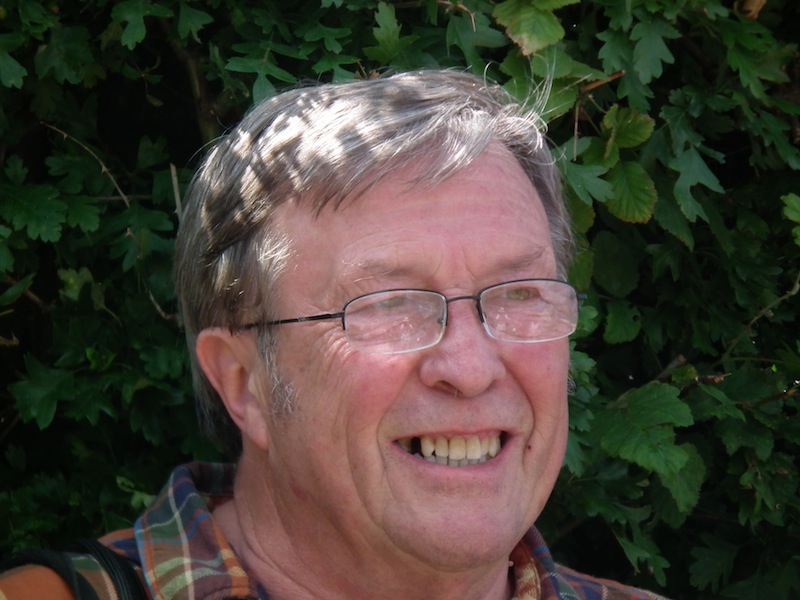 Mike Warman - his vision realised (RS)
... and the afternoon forum:
...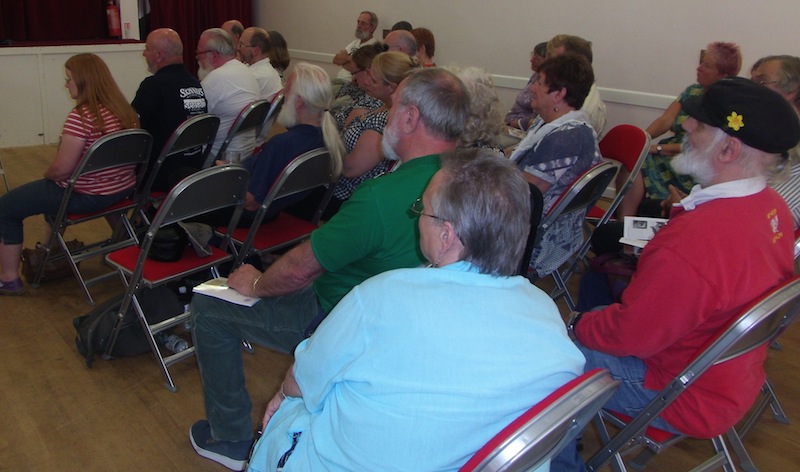 Eyes Left (MW) and Eyes Right (MW)
... snaps of the evening concert:
...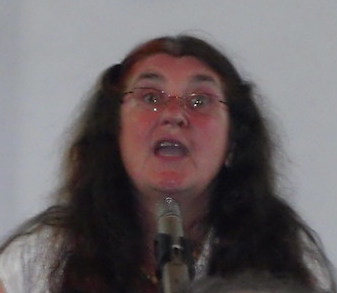 ...
Bill Wilkes, Hilary Bix, and Moira Craig (all MW)
...
...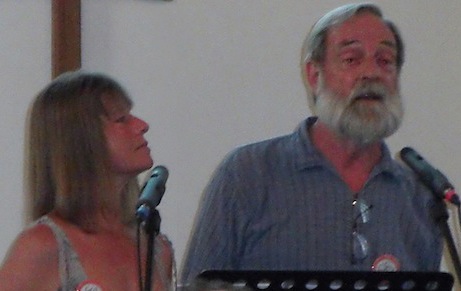 Barbara and Peter Snape; Kat Macaulay; Chris Skinner and Jim Glover (all MW)
... and of the late singaround:
... and the wonderful bar staff – Hearts of Gold from Heart of Devon! (all MR)
Credits for the photographs: Barrie Mathers (BM), Mick Richards (MR), Jon Shapley (JS), Roger Smith (RS) and Mike Warman (MW).
DO YOU HAVE ANY BETTER SHOTS OF THE CONCERT?
A selection of the feedback comments received after the event:
"It's not often I can say that I have had a completely perfect day!"
"Congratulations! Pure professionalism all round ... but still with lovely folky homely feel! The whole day was full of totally positive feelings and thought ... along with satisfaction and happiness radiating from everybody"
" ... a day of rare Majesty on 21st June 2014 ... the experience will linger long in our memories ... a day of perfection, joy and crowning achievement. Heartfelt thanks and many congratulations on a job well done!"
"I would like to congratulate you all – great results from a great deal of hard work. I could sense such a wonderful, friendly atmosphere. Next year??????"
"Congratulations and very well done to Team Cicely ... you did her proud. The fates smiled with the weather, all went well and yesterday was a triumph"
"It was a fantastically successful day! ... the organisation was brilliant. It was a really memorable occasion: the grave ceremony was so interesting; the concert so enjoyable (and the sound so good); the Home, Lads, Home tribute so moving; the cream teas so Devon; the forum informative; the weather so perfect - a really lovely day. Thank you all so much for all your hard work"
" ... [the book] is a wonderful souvenir of the event. It was a lovely day. All the hard work paid off and the sun certainly shone for Cicely"
"A very successful weekend. I am very impressed with the booklet that you have had done"
"Just to say thanks for yesterday. We really enjoyed ourselves and the concert was terrific. Well done to you all"
"Congratulations ... on an unforgettable day, several times I was nearly in tears. Powerful stuff ... top quality in every way possible. My only sadness is that it wasn't possible to include the wondrous visuals with the singing on the filming, but I suppose you just had to be there ... [I] feel enormously privileged. Thank you for all your hard work"
"Your visuals were wonderful and added a special dimension to the concert"
"Congratulations for a really lovely day yesterday ... so well organised ... [it all seemed] so effortless and stressless! The concert was amazing ... and I learnt so much more about Cicely than I'd known before. I think you did her proud! Well done"
"A big thank you for a wonderful day and concert. I enjoyed it tremendously. It was extremely well done. The slide show added a wonderful extra dimension"
"It was a really great experience and such a credit to you all for the organisation and delivery across the wide activities of the day. The walk was very enjoyable ... a fitting insight to Cicely's time in the area. I really enjoyed the dedication service - it was eclectic, and will have catered for, or intrigued, the variety of people/beliefs represented. The concert was a triumph, really good performances, song choices and tunes. The graphics really added so much. The program is a real treasure to hold; adding more understanding about CFS. Well done and thanks again. CFS must be somewhere smiling about all this"
"Many thanks for a brilliant weekend. It was really great to be part of it"
"Well done on Cicely, good feedback from everyone which is great"
"Just wanted to say a personal thank you for all the work you have put in to make the event a success. It was very fitting and I think everyone enjoyed it. Hopefully there will be more gatherings of this kind in the future to celebrate the work of such a talented woman. Many thanks again"
"Many congrats for all your hard work"
"I nearly missed the boat, but managed to jump aboard just before cast-off. As with so many things in life the end result is a culmination of team effort ... [the] organising committee, the volunteers, technicians, sponsors, local organisations, researchers ... and the performers without whom the event might have been a little less exciting. I'm trusting that the event has also given a little bit of a fillip to your community too"
" ... [the slide show] ... was so clever and must have been a real labour of love to source and put together. Proper job!"
"It was really great and those who missed it missed a real treat! Isn't it wonderful how varied the songs were and how the tunes fitted just right. Congratulations for a great event"We were really pleased to part of that event – many thanks for inviting us down. The day was just so good. Well organised and conducted efficiently and with much thought – such as the organisation of the concert and backdrop slides – nice touch. Days like that are to cherish! And a great event to celebrate CFS"
"Delighted to have been involved. Thank you to all the team who organised such a super weekend. It all went off so well and it was a very memorable occasion. A very positive thing to do for CFS. Days like that don't come very often, but when they do they live in the memory for a long time. Great"
" ... [the images] ... added so much to the atmosphere in each performance. Whoever made the selection was inspired and has my full respect. [The booklet is] ... indeed a professional production. A really good event topped by a chance meeting in the Chapel on Sunday with a gentleman who actually knew CFS and served her in the family shop. That connectivity is rare"
"It was excellent"
And finally, from Bradfordian on Mudcat:
"Congratulations to the organisers and all the volunteers at the CELEBRATING CICELY event in Bow, Devon. Although the concert was rather long, there were some twenty performers to be fitted in, so the twin breaks worked fine. Food and liquid refreshment were very good - lovely chicken curry. Wonderful to hear so many poems and their musical settings. Two years in the making, but twelve years since the idea was first mooted. One particular highlight was a local resident reading "The Old Cob Wall" in her Devonian accent. So poignant to end the concert with the late Sarah Morgan's musical setting "Home Lads Home" sung (to the original poem "Homeward") by Moira Craig. This popular song has greatly brought the poems of Cicely Fox Smith to the attention of a wider public"
Home website: www.reynardine.co.uk