Bow Station, Devon
History of Bow Station
____________________________________________________________
1842 - 1972
1842
The Okehampton Railway Act authorised building of a railway
1845
Land Clauses Consolidation Act authorised taking of land for public purpose
17 July 1862
The Okehampton Railway Company formed
1863
The Okehampton Railway (Extension to 'Lidford') Act
31 March 1864
Countess of Portsmouth cut first sod at Coleford
7 March 1865
Compulsory land purchases Bow for line by the Okehampton Railway Company
29 June 1865
The Okehampton Railway (Extensions to Bude and Torrington) Act
The Okehampton Railway name changed to the Devon & Cornwall Railway Company
28 October 1865
Special train from Yeoford to North Tawton, drawn by contractors' (Sharpe & Sons) engine Tiny
1 November 1865: BOW STATION OPENED
Coleford Junction to North Tawton (inc 'Bow', initially 'Nymet Tracey', Station) opened
16 July 1866
Provision to lease the Devon & Cornwall Railway to the London & South Western Railway
19 July 1867
Compulsory land purchases Bow for station area by the Devon & Cornwall Railway Company
Line extended to 'Okehampton Road' (Sampford Courtenay)
17 March 1871
The Devon & Cornwall Railway absorbed by the London & South Western Railway
3 October 1871
Line extended to Okehampton. 'Okehampton Road' re-named 'Belstone Corner'
1 January 1872
'Belstone Corner' renamed 'Sampford Courtenay'
12 October 1874
Line extended to Meldon & 'Lidford' (Lydford)
1877 - 1879
Whole line double-tracked, including doubling viaduct at Meldon
1923
Railway grouping; London & South Western Railway absorbed into the Southern Railway
Bow Station platforms extended at both ends
May 1930
North Tawton assumed responsibility for Bow; Station Master no longer resident

1948
Nationalisation; the Southern Railway becomes British Railways Southern Region
1950
Infrastructure of lines west of Exeter assigned to British Railways Western Region
1958
Infrastructure of lines west of Exeter returned to British Railways Southern Region
1 January 1963
Lines west of Wilton transferred to British Railways Western Region
March 1963
Beeching Report published
26 January 1964
Bow signal box closed
1 November 1965: BOW STATION CENTENARY
Coleford Junction to North Tawton (inc Bow) centenary
11 July 1966
Adjacent 1 & 2 Railway Cottages sold by British Railways Board
6 May 1968
Line beyond Meldon closed
Late-1960s
Bow signal box and equipment removed
October 1971
Line from Coleford Junction to Meldon single tracked
5 June 1972: BOW STATION CLOSED
Bow Station closed: line remained in use for (mostly) freight traffic
____________________________________________________________
1972 - 1994
16 December 1975
Bow Station & Yard: planning permission granted for erection of warehousing and offices for dairy products, also vehicle repair shop
9 November 1977
Bow Station & Yard: planning permission granted for change of use to include coach and haulage depot
20 November 1981
Bow Station & Yard: planning permission granted for change of use to trade and retail sale and distribution of building materials
1 December 1981
Rental Agreement with British Railways Board to upgrade Bow Station & Yard
1982
British Rail split into Intercity, NetworkSouthEast and Regional Railways
29 April 1983: BOW STATION SOLD
Bow Station & Yard sold by British Railways Board to first private owner
1 July 1983
Bow Station Master's House planning permission granted for change of use to residential
July/August 1986
West Devon Borough Council "Dartmoor Rambler" service from Exeter Central to Okehampton. Two return trips each day
on 26 July, 2 August, 16 August and 23 August (did not stop at Bow). Click here for leaflet.
18 September 1987
Area of platform along front of building bought from British Railways Board

5 November 1987
Station Yard separated and sold on
16 April 1992
Adjacent land to west of Station Yard sold by British Railways Board
1992 - 1994
Railways Act 1993: British Rail privatised, passenger rail services franchised
4 March 1994
Meldon Quarry & line to Coleford Junction sold to ECC Quarries Ltd by British Railways Board
____________________________________________________________

1994 - 2019
1997
ECC Quarries Ltd sold to Aggregate Industries
Summer 1997
Exeter to Okehampton passenger trains, part of "Dartmoor Sunday Rover" service
5 August 1998
Dartmoor Railway Community Interest Company formed
9 August 1999
Adjacent land to east of Bow Station purchased from Aggregate Industries
November 2004
Dartmoor Railway CIC acquired by Ealing Community Transport
6 July 2006: BOW STATION CHANGE OF OWNERSHIP
Bow 'Station House' property sold to second private owners
September 2006
Property name formally changed from 'Station House' to 'Bow Station'
4 September 2008
Dartmoor Railway CIC acquired by British American Railway Services Ltd
2009
Stone freight trains ended
November 2009 - February 2010
Track replacement exercise to install continuous welded rail at Bow (for details click here)
2011
Meldon Quarry closed
July 2014
Network Rail "West of Exeter Route Resilience" study
September 2015
'Dartmoor Sunday Rover' summer service ended
1 November 2015: BOW STATION 150th ANNIVERSARY
Coleford Junction to North Tawton (inc Bow) 150th Anniversary
Summer 2016
Sunday passenger service between Exeter and Okehampton
Summer 2017 to Summer 2019
Sunday passenger service operated as "Summer Trains to Exeter from Okehampton"
July 2019
Feasibility report for future use of line submitted to Department for Transport
8 September 2019
Last trains under 'Summer Trains to Exeter from Okehampton' passenger service
31 December 2019
Dartmoor Railway CIC lease ended without renewal
____________________________________________________________
2020 onwards

2020
Covid-19 pandemic
7 February 2020: Dartmoor Railway CIC entered administration
Line and infrastructure surveyed
Government National Infrastructure Strategy published; rail link to Okehampton approved
Refurbishment of line begun by Network Rail with extensive surveys, essential maintenance, and initial deliveries of new rails and sleepers
25 January 2021
Dissolution of Dartmoor Railway CIC
3 March 2021
The Budget: "This Budget will ... unlock more than £40 million of funding to reinstate passenger
services on the Okehampton Exeter line, subject to final approval of costs and contracts"
March 2021
Continuing deliveries of new rails and sleepers; first deliveries of new ballast
15 March 2021
The Dartmoor line is repurchased by Network Rail from Aggregate Industries. Plans for a regular service
between Exeter and Okehampton are formally announced (see www.dartmoorline.com)
12 May 2021
Network Rail announce the completion of eleven miles of new track within the previous four weeks
(a regional record)
____________________________________________________________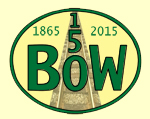 If you have any information or material relevant to the station we would love to hear from you (contact us).