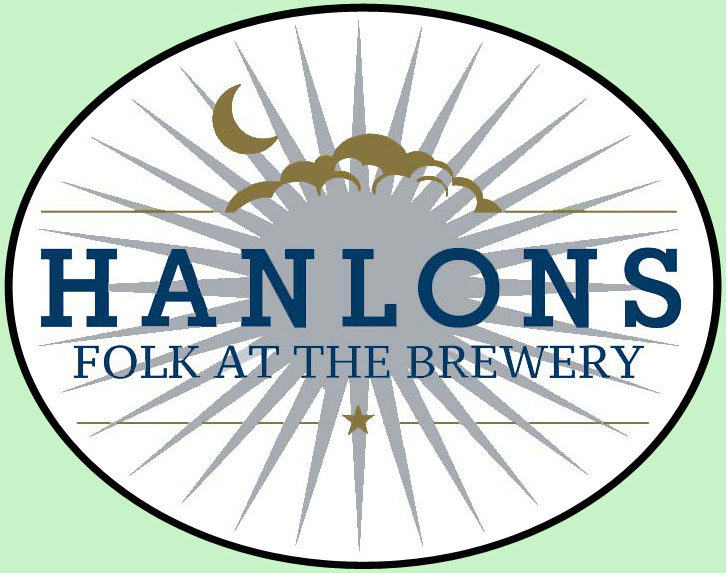 Folk at the Brewery
Folk at the Brewery was a seasonal folk event held between 2015 and 2017 at Hanlons Brewery, Half Moon Village, near Exeter. With an average attendance figure of 54, there were eight sessions altogether. The final evening was held in March 2017.
Our vision was to provide a platform, seasonally, for the great folk talent across the region, both floor performers and guests, combining audience participation with a concert element. We aimed to add interest and atmosphere (tunes from the 'scratch band', a seasonal craft theme, projected slides, a draw, brewery beer, pasties, and a warm, welcoming environment).
This formula proved a great success and we hope people will look back on Folk at the Brewery with pleasure; they were fantastic evenings. We would like to say thank you for the happy memories and rewarding feedback to all the good people who supported this venture and gave us their encouragement.
This website now provides a record of a regular local folk 'showcase' which embraced and celebrated platform performance, and serves as a lasting testament to some of the very best practice of our art hereabouts. Full reports can be found on the Sessions page.
The success of the sessions may be appreciated through the following kind comments received from our supporters:
"We are sorry to hear that it was the last one, but must say thank you to you both for putting them on and say they were so well organised."
"I am so sorry to hear this – what a shame."
"Ah, sorry to hear that. Well done for good sessions and thanks for including me."
"That is so sad. You are right to say that the sessions brought a lot of good experiences, and witnessed some really interesting performances. It was an excellent idea and you put so much into it making it work. I thought that Hanlons was now part of the infrastructure, so was not aware it was going to end like this. I do hope our paths will cross again."
"Sorry to hear that you will not be running any more Hanlons events – they were an excellent addition to the range of the folk singing calendar and will be missed. Even more unfortunate that I had to miss what turned out to be the last one (I heard the good reports of it!)"
"Well, you can be proud of a wonderful venture that worked really well for 2 years. I thought it was a great idea to invite folk people from all over Devon and Cornwall, once every season, and vary our usual performers. It was a good formula, having the half-hours and a craft person, and a regular good night song. The brewery is a welcoming and pleasant venue with excellent beer and acoustics. Having a pasty was good too. Admittedly the benches were a bit hard, and it did get a bit hot, but hey. I'm sorry you don't feel you can continue with it, but many thanks for all your hard work and input in organising this event. I think your website is brilliant, very clear, and user-friendly. The reports on these evenings are very accurate and comprehensive, and the synopsis of each singer's 'folk singing life' is very good. It's been worth doing!"
"Oh damn – I've missed my chance. I was gearing up to do a spot, getting back my confidence etc. Almost did this session! We really enjoyed the sessions (well, you know we did).  And we appreciate the effort and work that went into making them happen – and happen so successfully. A huge thank you to you both."
"Thanks again for the sessions. Just read the reports. It was good to have a platform for West Country performers. There is nowhere else doing so. Pub sessions are fun, but not the whole story."
"I'm sorry we missed Hanlon's last week, we had another event that didn't finish in time to come along, I hope it was well attended.  I'm also sorry it was your last.  We have really enjoyed all the sessions, the variety and welcome from both of you (with extra treats). Thanks very much for running these sessions and providing the photographs."
"Sorry Folk at the Brewery is ending, it's a real shame and sorry we haven't been able to make it recently, but we've been very busy."
"Thanks for keeping me in the news about the sad ending of your great Hanlons' Evenings. I was very sad to hear your news, but can understand that there's a time when folk feel the need for a little change, whatever the reasons and in whichever direction new moves might be needed. Just a great big thanks from this participator! Loved every one ... for differing reasons ... so a great big THANKS FOR WHAT YOU HAVE DONE!!! Loved every session ... the  venue, organisation, media, seasonal themes, crafts and guest crafts-folk ....  MAGIC!  .... and your pure enthusiasm(s?) ... Yes, BOTH of you. It was an absolute delight to join you. Thank You."
"I was really sorry to hear that Hanlons was ceasing to be as it had been just that bit different in lots of ways, and I had really liked having this added to the variety of folk events we enjoy. There was always a great mix of people from all over, so we had that quarterly 'get-together' with folks we don't see so much in more locally-based venues. I'm really sorry that the reasons you've outlined have together made you feel it should come to an end, but you can be sure that these evenings were greatly enjoyed and will be remembered with fondness."
"So sad about Hanlons, and that I missed the last one. It was always a great night, thanks for doing it and for giving so much local talent a chance to shine."
–––––––